Microdrink Taster Pack
6 Flavours - 18 Microdrinks
🚚
Our standard delivery time is 3-6 business days.
Find your new favourite: try 6 different Microdrink flavours and give your water a refreshing taste thanks to natural fruit and plants extracts.

*Symbolic photo (Set may contain other flavours, see detailed information)
18 waterdrop® Microdrink hydration cubes
• 3 hydration cubes for each of 6 different Microdrink flavours (flavours in the set may vary)
• Natural fruit and plant extracts
• Valuable vitamins
• Calorie-free
• Sugar-free - suitable for people with diabetes
• No artificial preservatives
• Gluten-free
• Vegan
• Store away from heat and light and in a dry place
• 98% less CO2 and plastic compared to pre-filled beverages in 500ml plastic bottles. Learn more: waterdrop.com/sustainability
Click on the Microdrink flavour to learn more about the ingredients and nutritional values.
• LOVE
Pomegranate | Goji Berry | Schizandra
Vitamins C | B6 | B9
• BOOST
Black Currant | Elderflower | Açaí
Vitamins C | B6 | B12
• FOCUS
Lime | Baobab | Acerola
Vitamins C | B1 | B5
• ZEN
Star Fruit | White Tea | Lemon Grass
Vitamins C | B9 | B7
• RELAX
Hibiscus | Acerola | Aronia
Vitamins C | B1 | B7
• YOUTH
Peach | Ginger | Ginseng | Dandelion
Vitamins C | B3 | B7
waterdrop® Microdrinks, Microteas and Microenergy are not and shall not be considered food supplements under any circumstances. They do not ensure or supplement the daily vitamin intake and do not substitute a healthy diet.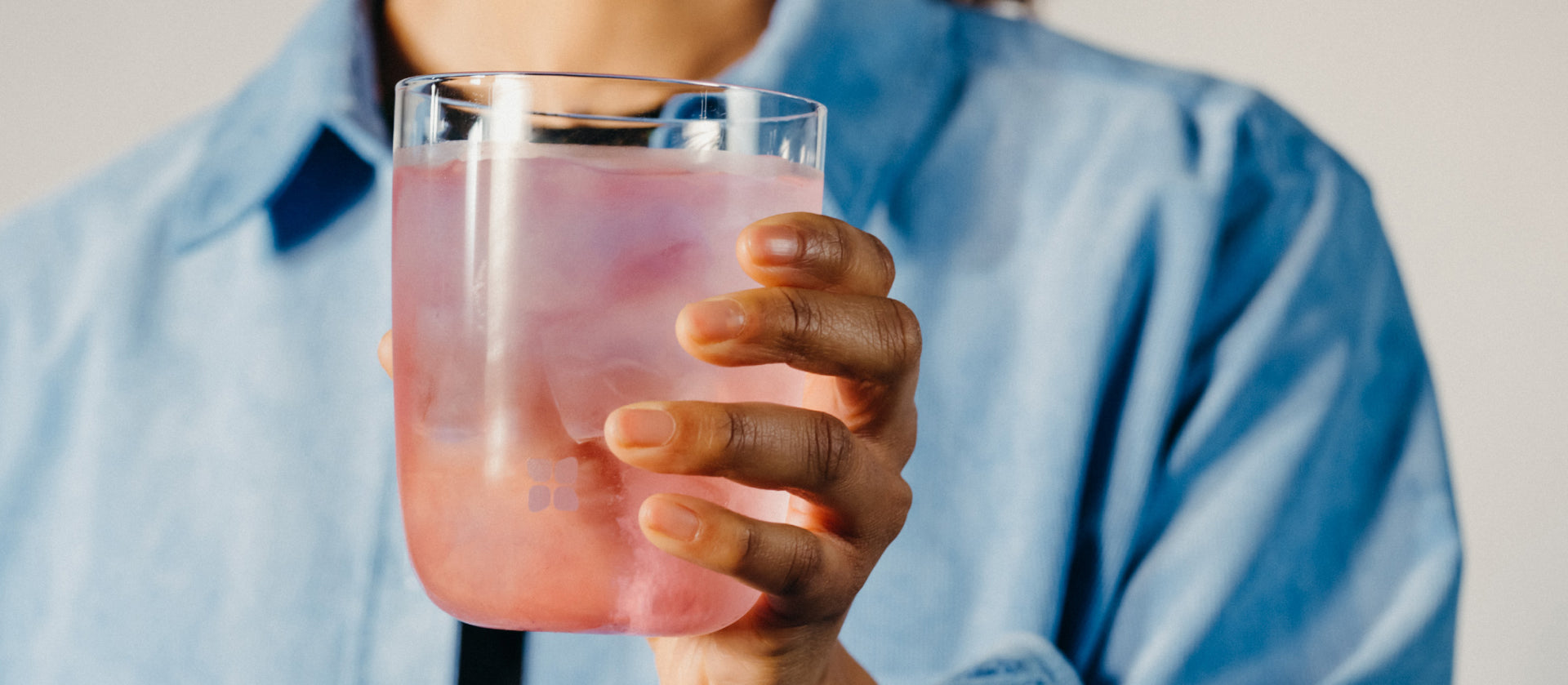 "Delicious and super fun to try out all the flavours. The fact that they are sugar-free is a bonus!"
The best ingredients, all in one cube.
Full of the best fruit & plant extracts and valuable vitamins, Microdrinks transform your water into a fruity, refreshing drink.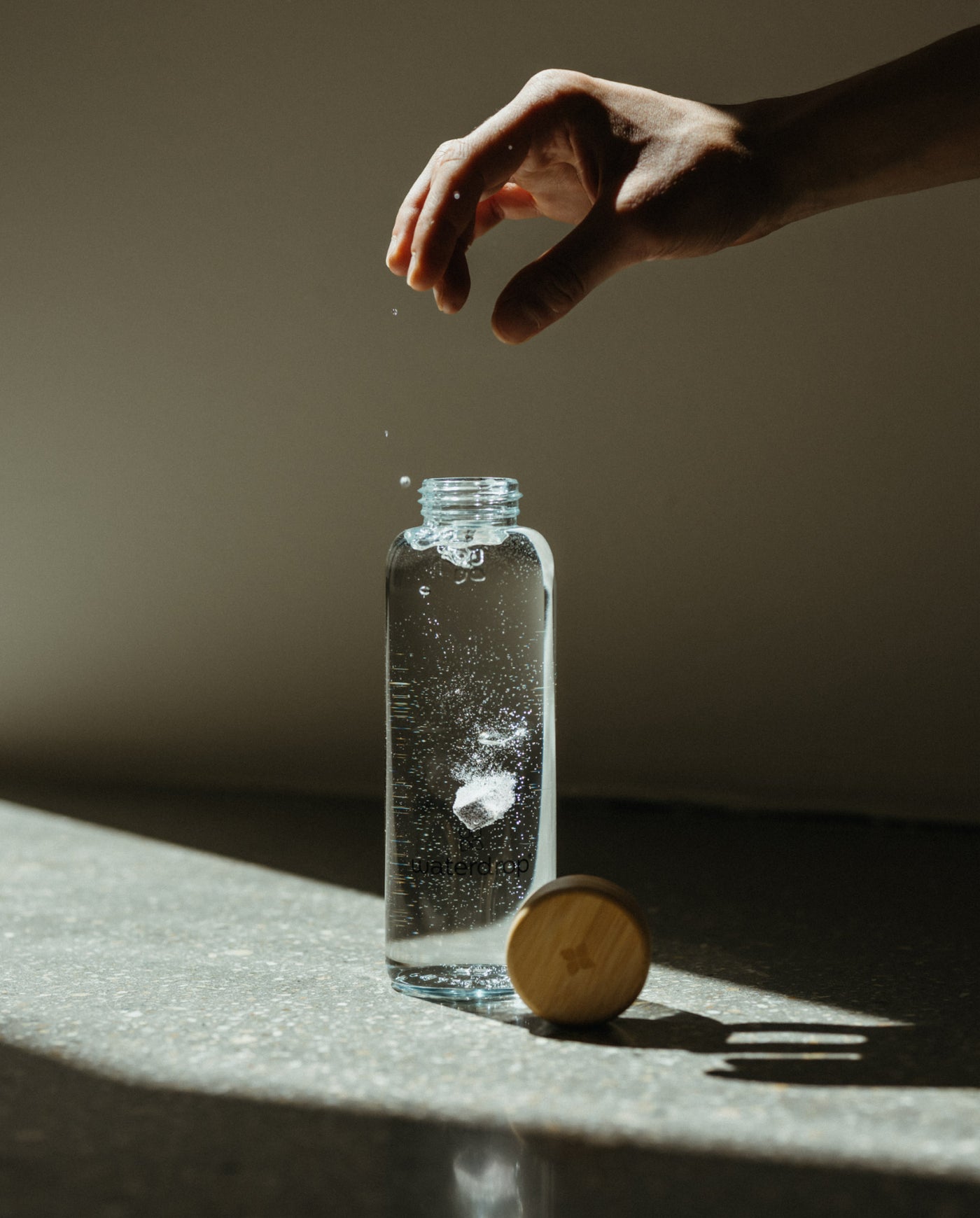 SHOW DOES WATERDROP® WORK?
Water. Drop. Enjoy!
A waterdrop® Microdrink is a small, sugar-free cube that adds a burst of fruity flavour to your water in just 3 easy steps:
Dissolve the cube completely
Enjoy your refreshing drink right away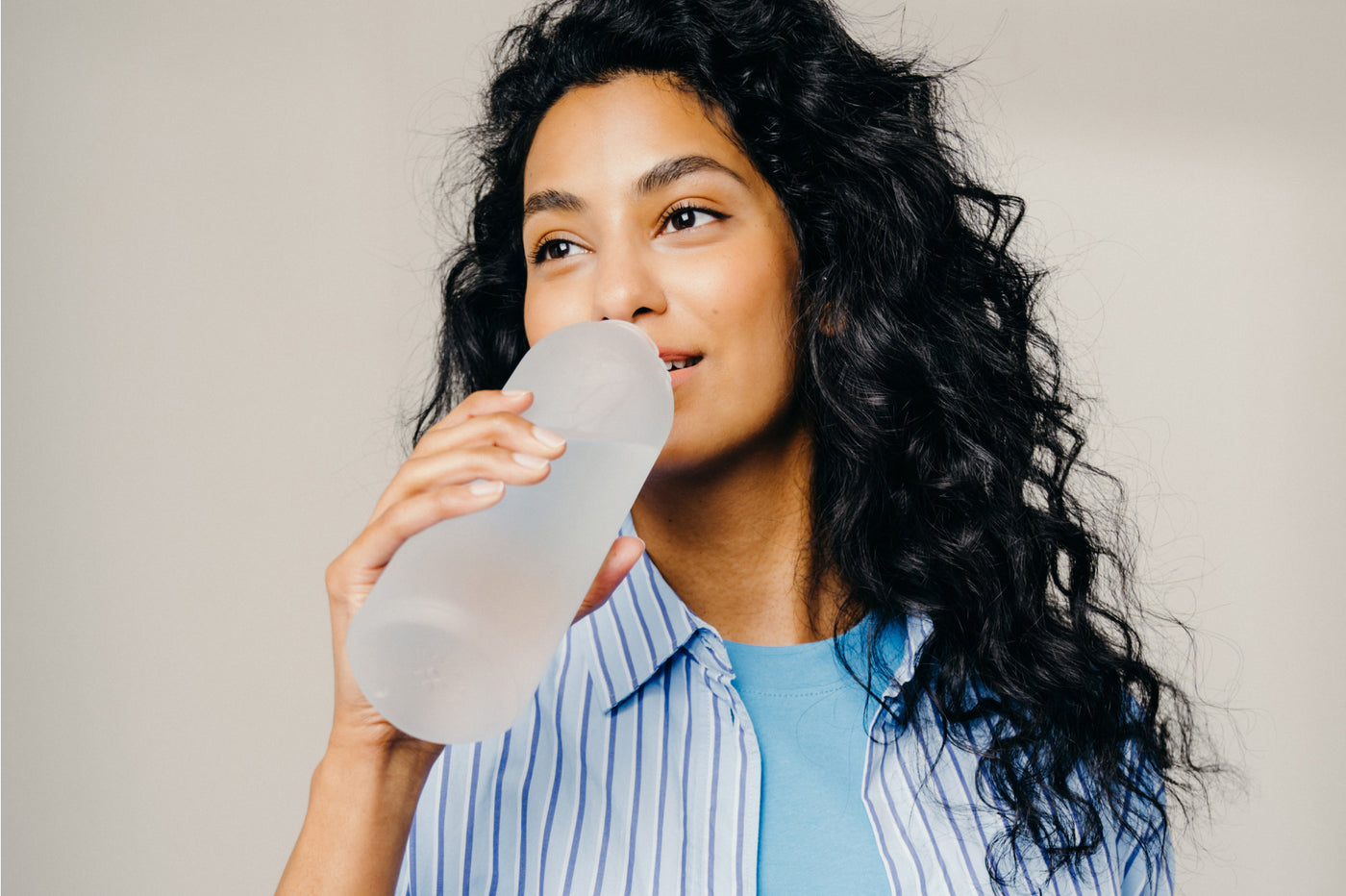 At home & on the go:
Never drink too little water again!
You find yourself running dry far too often? It's time to put an end to it: our sugar-free Microdrinks revitalise your water with the taste of real fruits and also contain valuable vitamins – so you always have a good reason to drink. Discover 6 flavours in this convenient Microdrink Taster Pack!