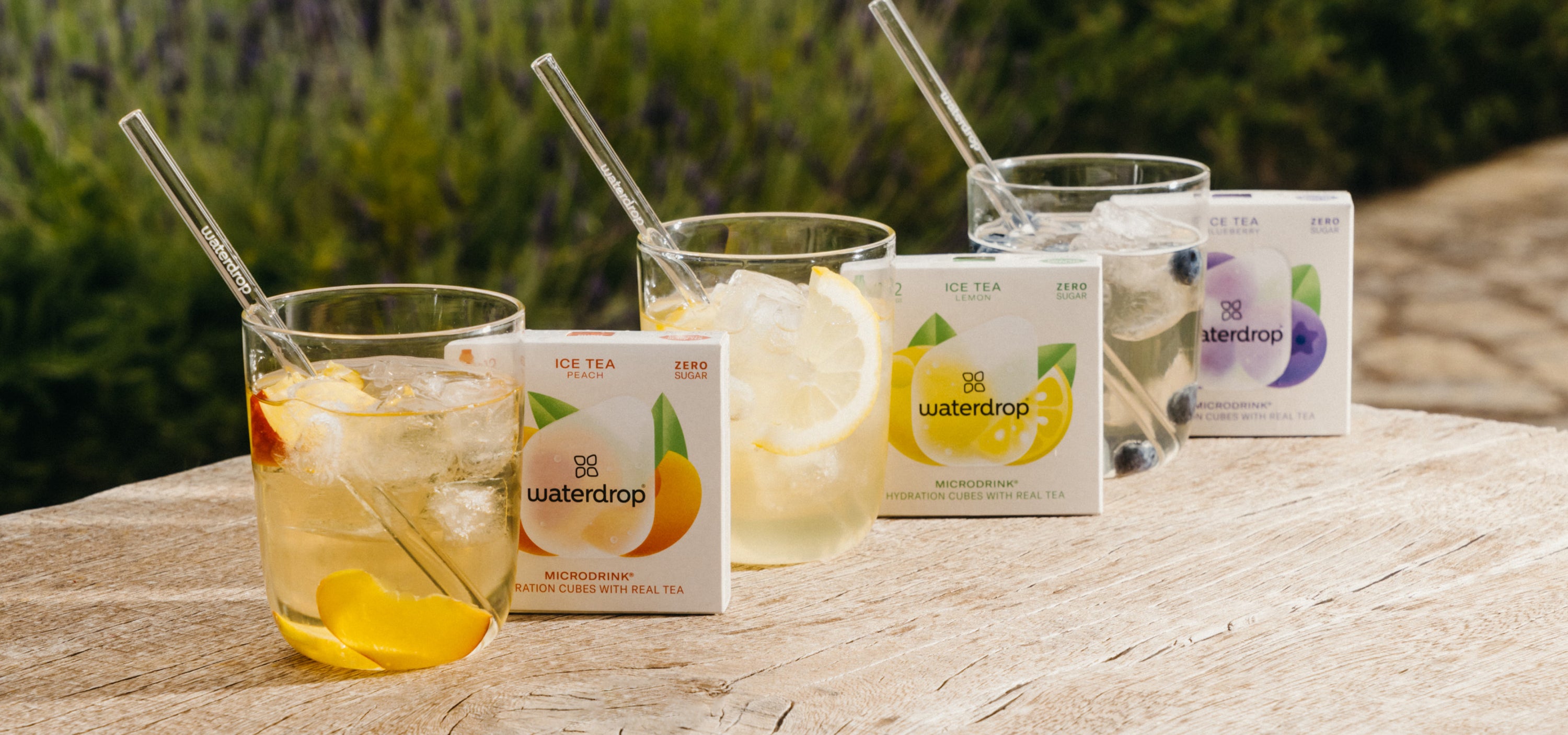 Microdrink ICE TEA
Drink More Water, freeze the moment.
Discover the most refreshing change for your water – ICE TEA. Made with real tea and zero sugar.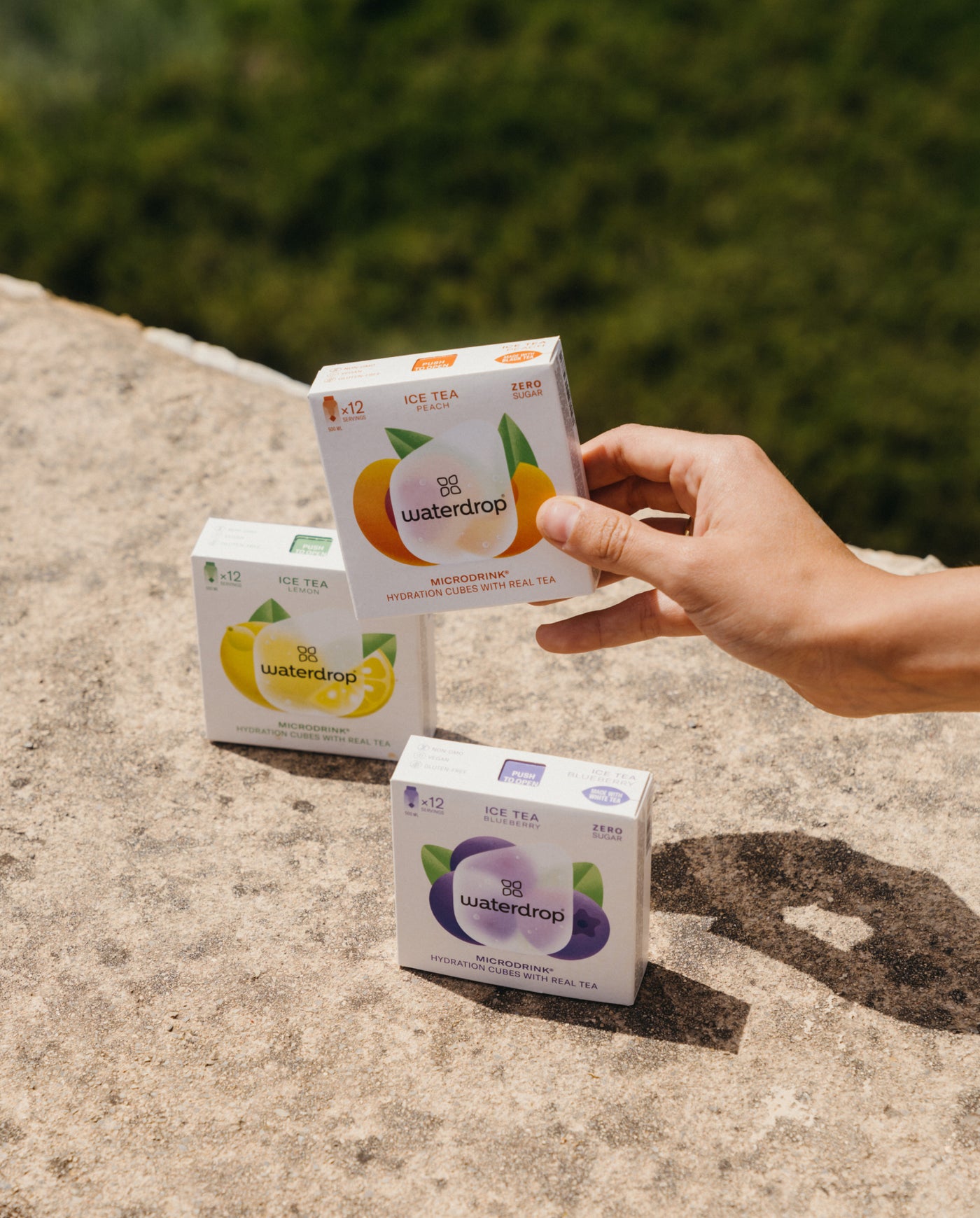 LEMON, PEACH & BLUEBERRY
Which ICE TEA Team are you on?
LEMON vs PEACH? But wait, there's another contender: enter ICE TEA BLUEBERRY. Enjoy a refreshing cooldown with three new Microdrink ICE TEA flavours – each made with real tea and zero sugar.
Choose Us
Other Ice Teas
waterdrop® Microdrink ICE TEA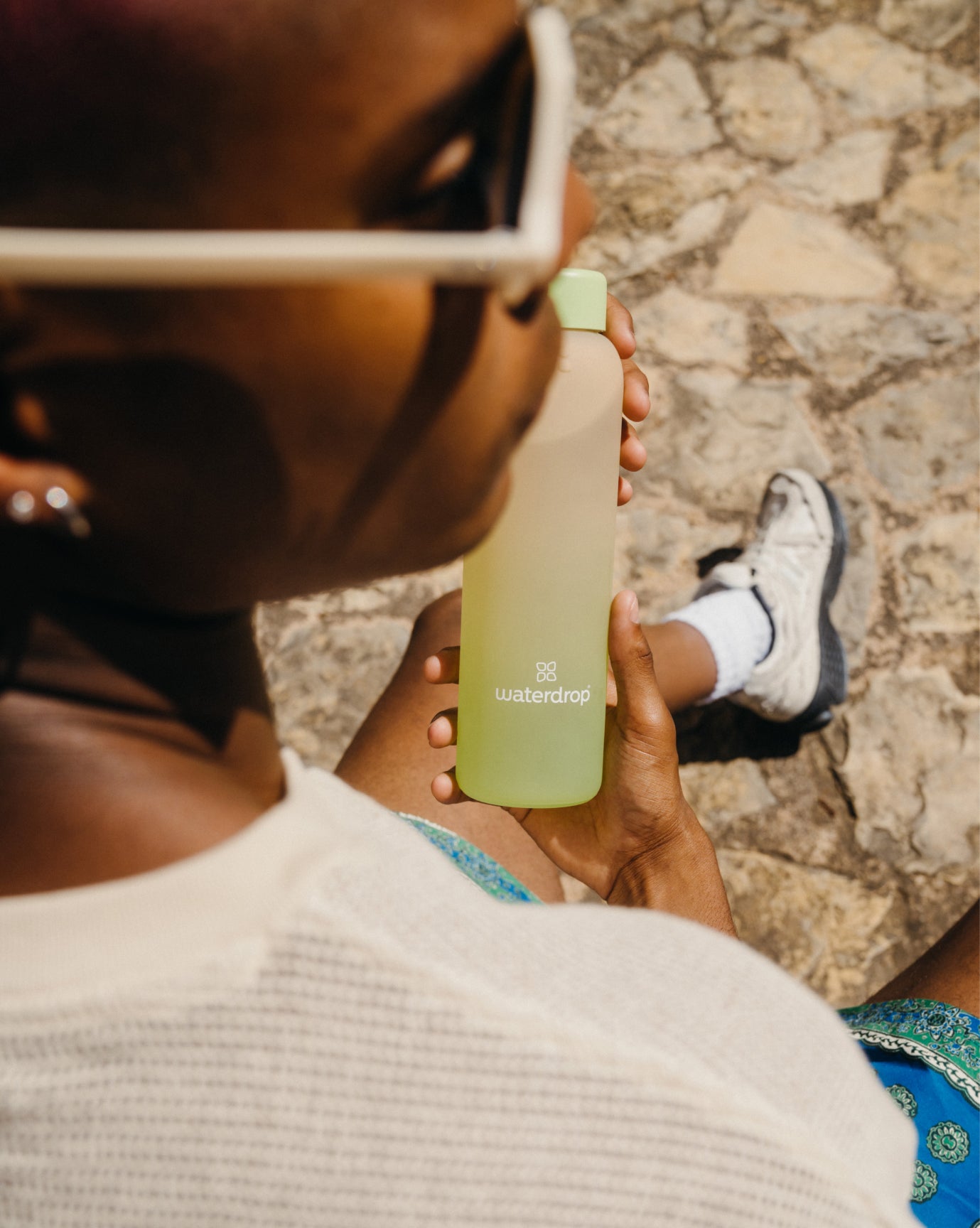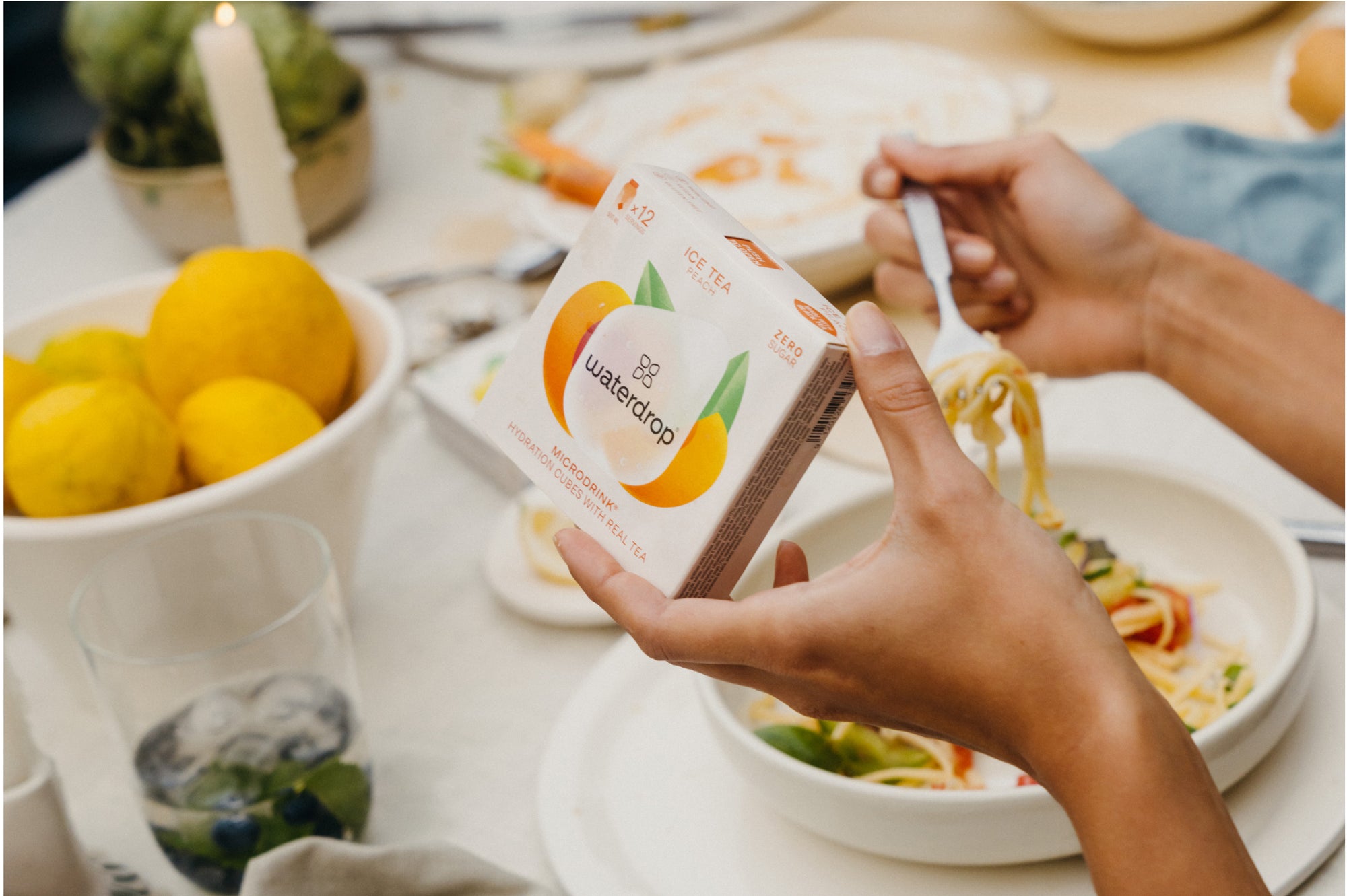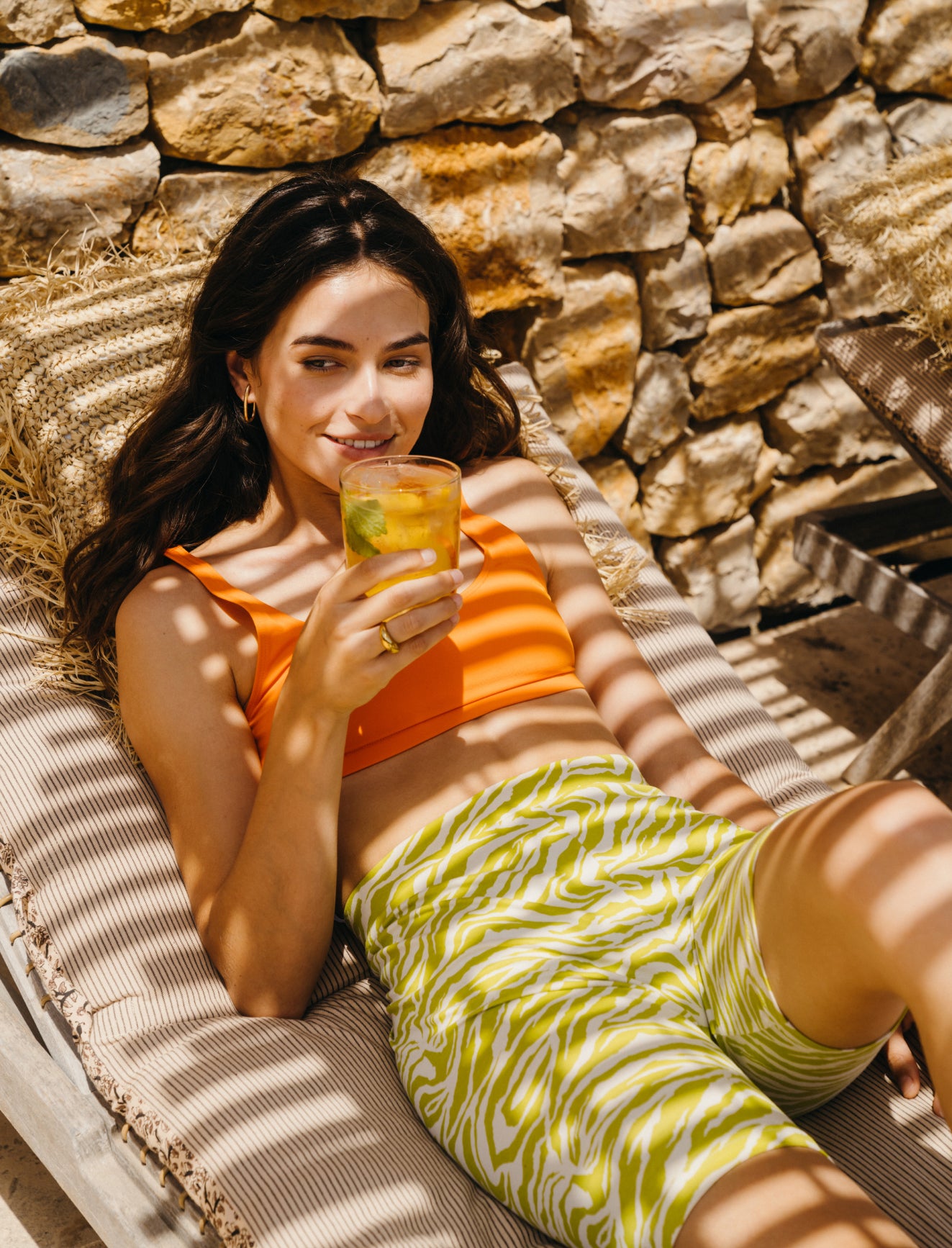 Yes, our ICE TEA flavours do contain some caffeine.
LEMON: 1.4mg/100ml
PEACH: 1.8mg/100ml
BLUEBERRY: between 2.5mg and 5mg/100ml

This amount of caffeine is equivalent to a cup of tea.
As part of a limited collection, our ICE TEA flavours and accessories will be available until stocks last. After that, we will see what the waterdrop® future holds for you.