KOKO PIÑA
Coconut - Pineapple
🚚
Our standard delivery time is 2-4 business days.
From our community, for our community! For our very first community flavour KOKO PIÑA, you not only drink more water, but enjoy the feelings of all-things holiday. Refresh yourself with the tropical duo of sweet coconut & fruity pineapple.

Limited Edition – while stocks last!
12 waterdrop® Microdrink KOKO PIÑA hydration cubes
• Coconut - Pineapple
• Natural fruit and plant extracts
• Valuable vitamins C/B3/B6
• Calorie-free
• Sugar-free - suitable for people with diabetes
• No artificial preservatives
• Gluten-free
• Vegan
• Store away from heat and light and in a dry place
• 98% less CO2 and plastic compared to drinks filled in 500ml plastic bottles. Learn more.
Average nutritional values
per 100 ml
per 500 ml (1 drop)
Energy (calories)
1 kcal / 4 KJ
5 kcal / 22 KJ
of which saturated fat
0 g
0 g
Vitamin C
7,2 mg
9 %
36,0 mg
45 %
Niacin
1,6 mg
10 %
8,0 mg
50 %
Vitamin B6
0,10 mg
7,28 %
0,51 mg
36,4 %
*Percentage of Nutrient Reference Values
Ingredients:
acidifier citric acid, pineapple-mango fruit powder, coconut water fruit powder, acidity regulators: sodium carbonates, potassium carbonates; natural flavouring, acidity regulator magnesium carbonates, vitamin C, sweetener steviol glycosides from stevia, acidity regulator calcium carbonate, colour carotenes, niacin, vitamin B6
Effervescent cube used to create a refreshing drink with pineapple-mango fruit powder, coconut water fruit powder and natural flavours with sweetener and vitamins.
25,2 g ℮ (12 Portionen à / servings of / portions de 2,1 g)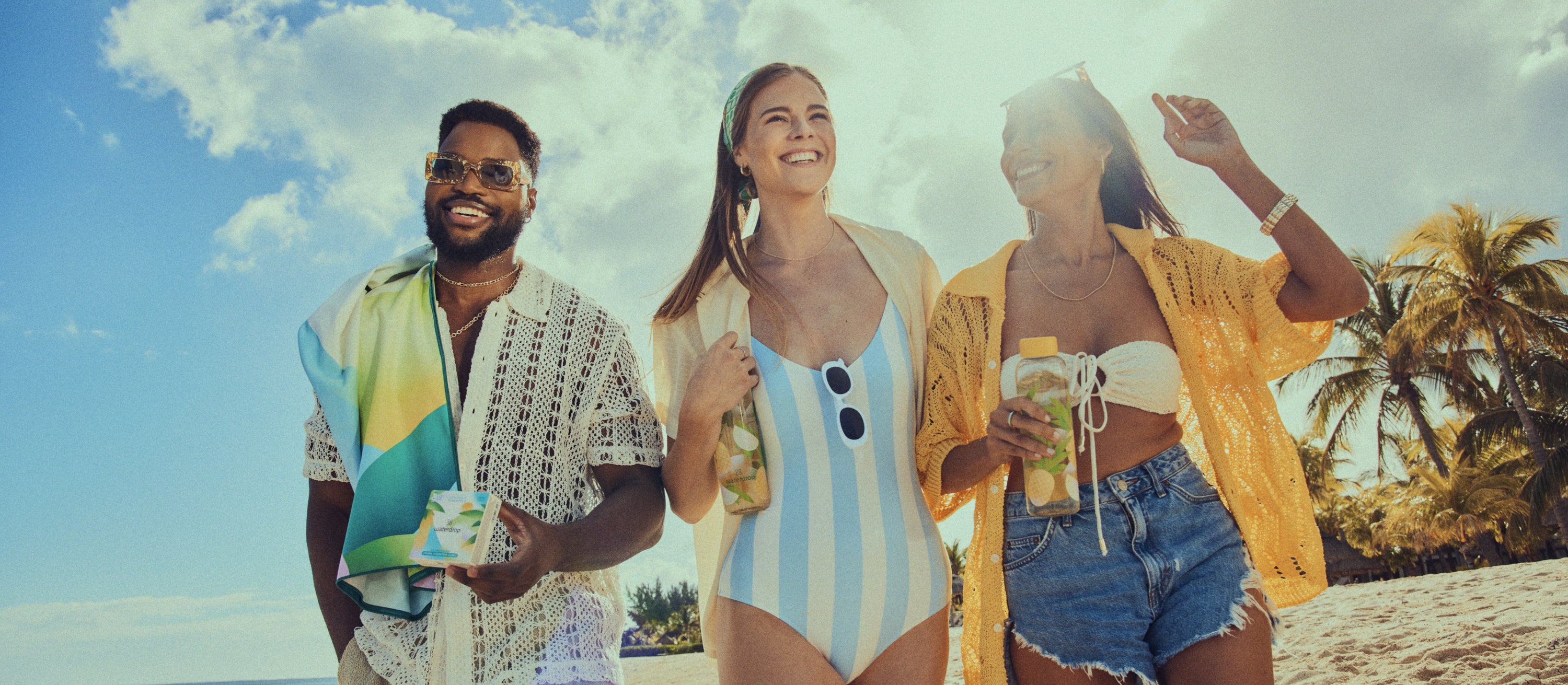 "It's great to be involved in the different phases of this creation, and I'm delighted to be part of it."
The best ingredients combined into one cube.
With the best fruit and plant extracts, as well as valuable vitamins, KOKO PIÑA transforms your water into a fruity, refreshing drink.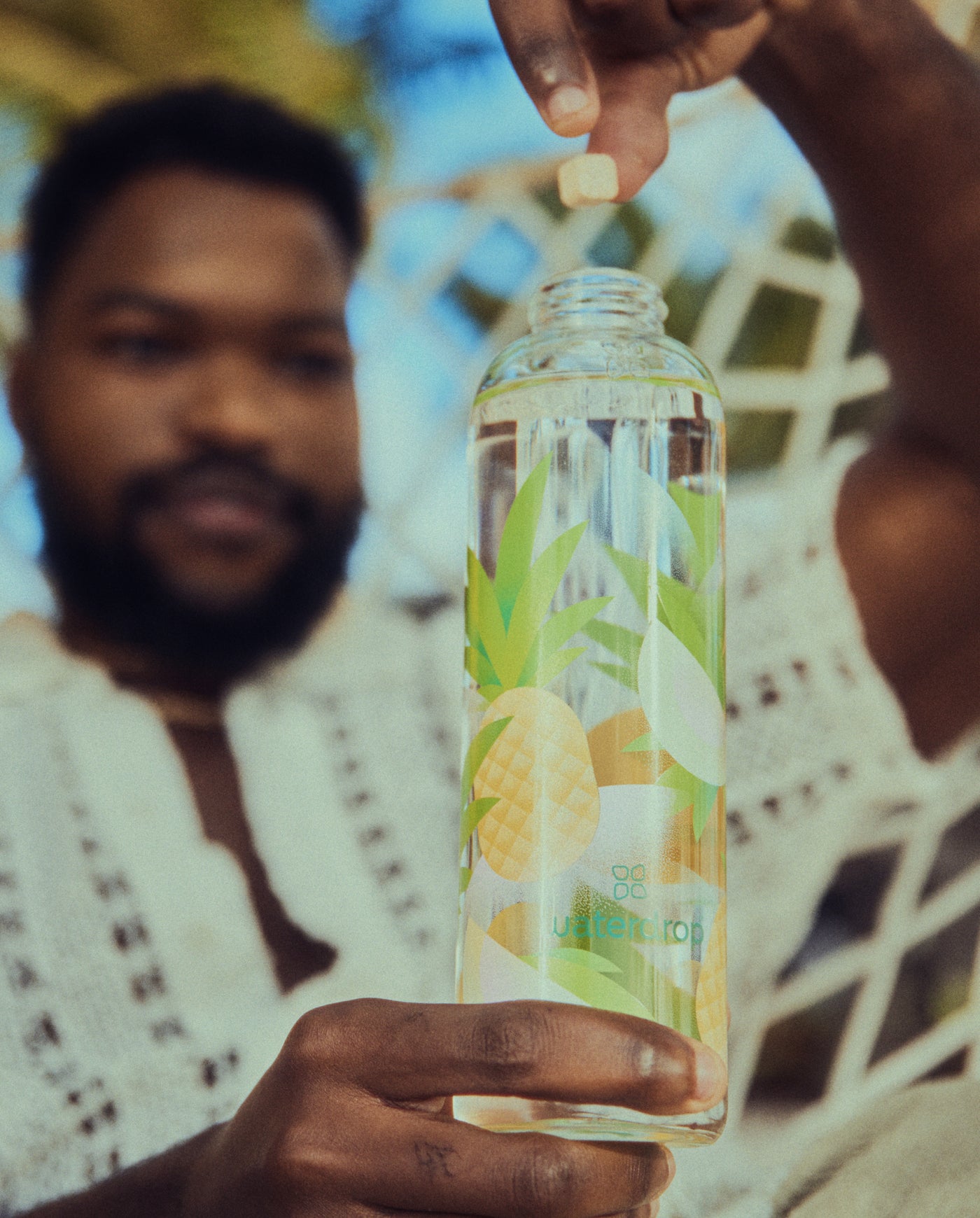 SHOW DOES WATERDROP® WORK?
Water. Drop. Enjoy!
A waterdrop® Microdrink is a small, sugar-free cube that adds a burst of fruity flavour to your water in just 3 easy steps:
Dissolve the cube completely
Enjoy your fruity refreshment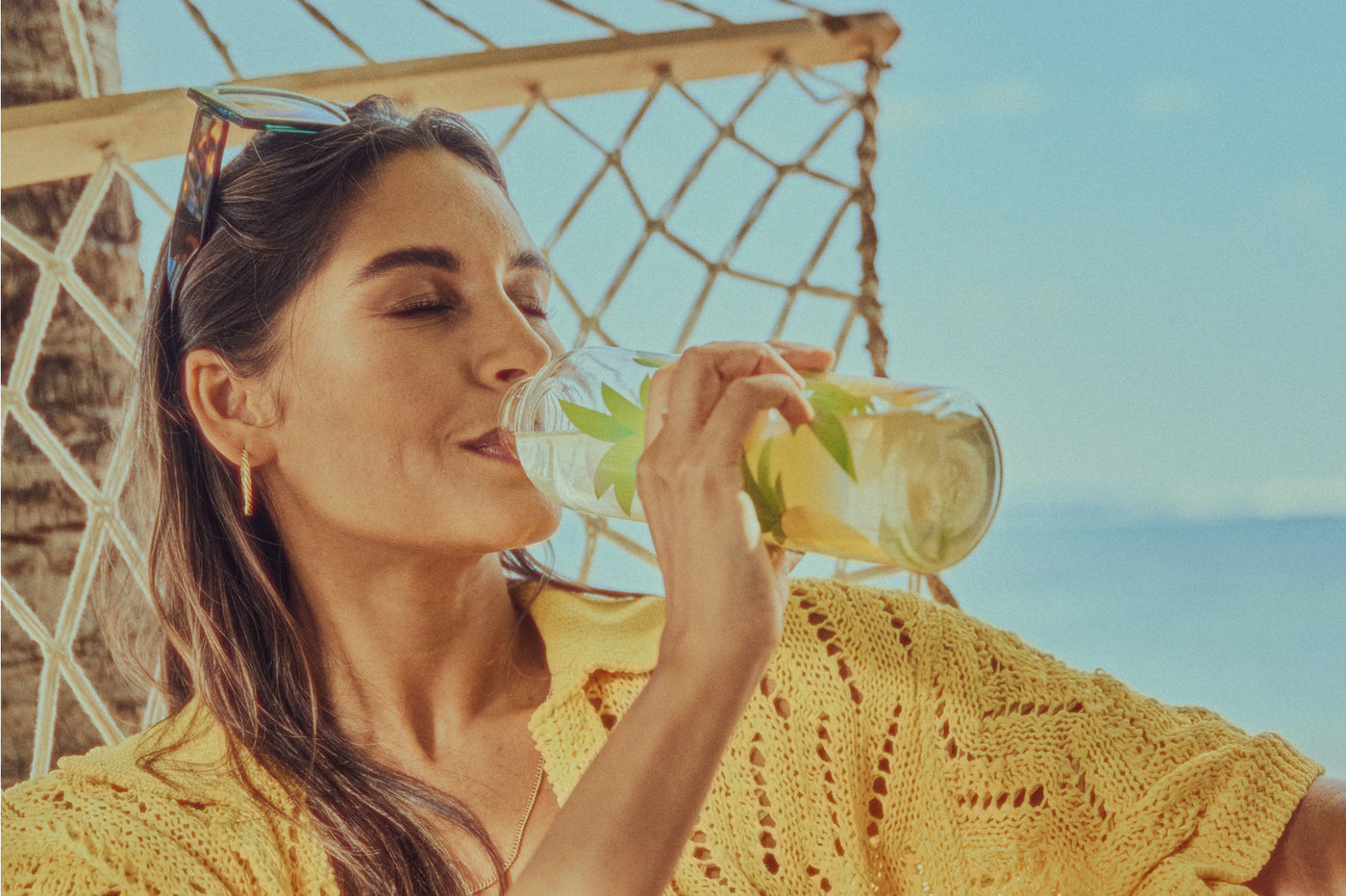 No shaking, no stirring
If you like Piña Colada...
Thanks to its practical size, KOKO PIÑA guarantees mocktail vibes in no time. Whether stored in your pocket, beach bag or cabin luggage, you and your friends can enjoy coconut and pineapple anywhere, anytime.