ICE TEA Set
36 Microdrinks with real tea · 3 ICE TEA Flavours
🚚
Our standard delivery time is 3-6 business days.
A set that will leave you out in the cold (but in a good way)! Enjoy three times the fruity refreshment with this ICE TEA Set – an exclusive opportunity to try each of our three flavours: LEMON, PEACH or BLUEBERRY.
3x ICE TEA 12-Pack
→ LEMON, PEACH and BLUEBERRY with real tea.
→ 36 waterdrop® ICE TEA Microdrink drink cubes
→ Preparation: dissolve 1 cube in 400-600ml of cold drinking water and enjoy (1 serving).
→ Natural fruit and plant extracts
→ Valuable vitamins C/B3
→ Without sugar – suitable for people with diabetes
→ Free from preservatives
→ Only 4 or 5 calories per Microdrink
→ Low caffeine content (≤ 5mg/100ml drink)
→ Store in a dry place away from heat and light.
→ 98% less CO2 and plastic compared to drinks in 500ml plastic bottles. Learn more.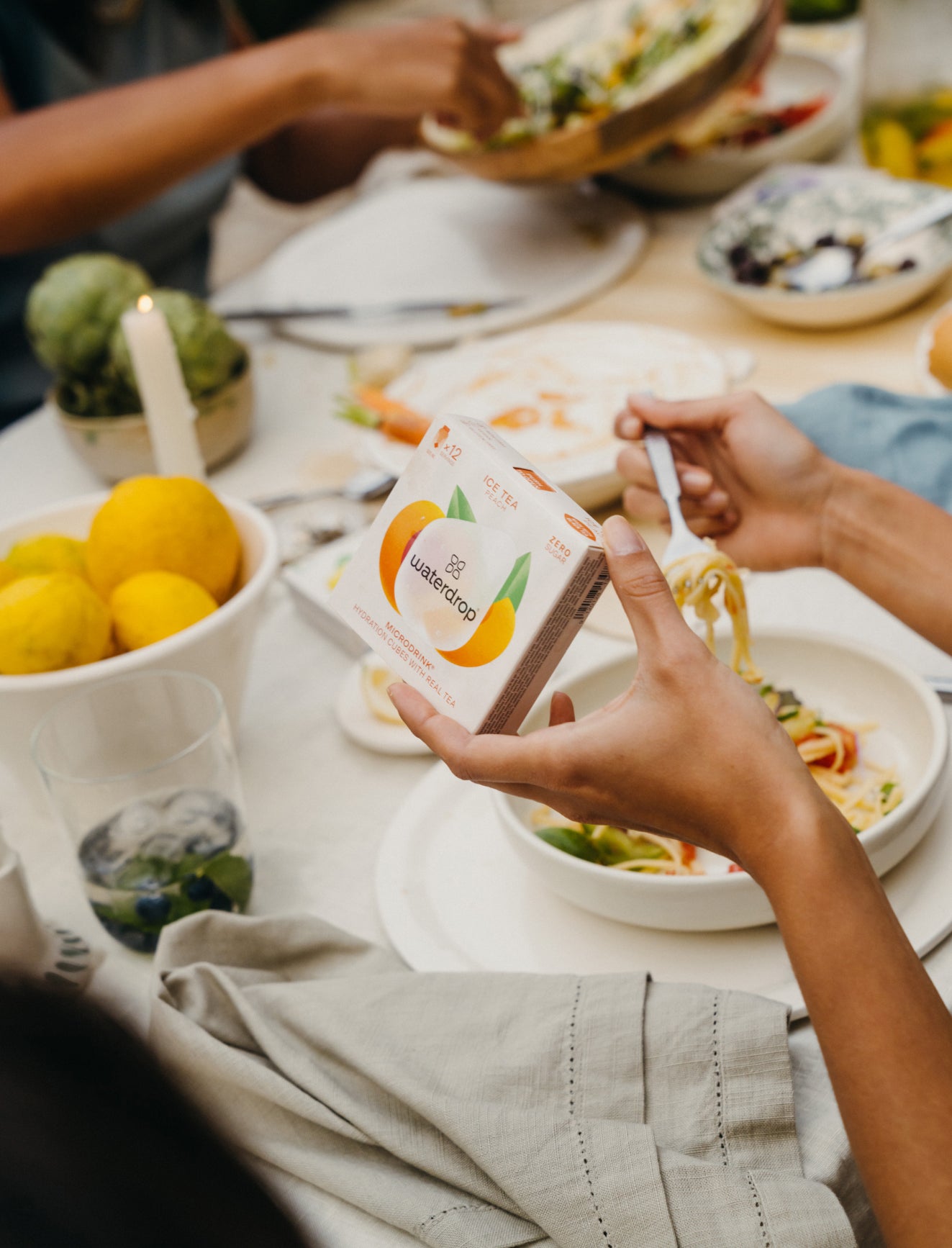 HOW DOES WATERDROP® WORK?
Water. Drop. Enjoy!
A waterdrop® Microdrink is a small, sugar-free cube that adds a burst of fruity flavour to your water in just 3 easy steps:
Dissolve the cube completely
Enjoy your refreshing drink right away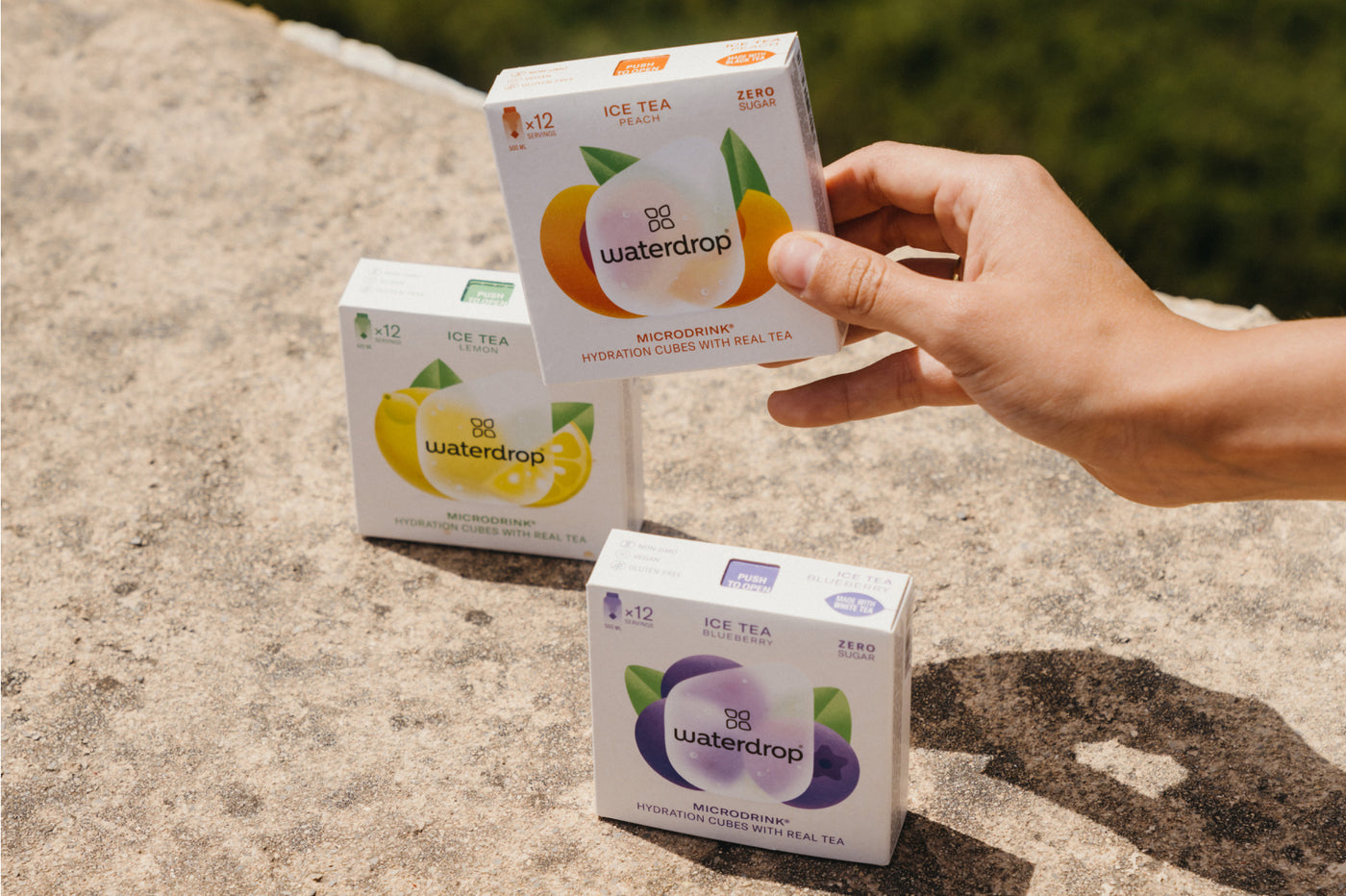 For the indecisive (with taste)
The best choice is not to make one: enjoy all 3 Microdrink ICE TEA flavours – LEMON, PEACH & BLUEBERRY – with this exclusive three-pack set. Exquisite flavour, even better hydration. Isn't life great?