ICE TEA Twin Pack
24 Microdrink Hydration Cubes with Real Tea – Zero Sugar
🚚
Our standard delivery time is 2-4 business days.
Do you love our ICE TEA Microdrinks? Then quench your thirst with this exclusive Twin Pack featuring 24 hydration cubes.

Choose now between LEMON, PEACH and BLUEBERRY!
2x ICE TEA 12-Pack
→ LEMON, PEACH or BLUEBERRY with real tea.
→ 24 waterdrop® ICE TEA Microdrink drink cubes
→ Preparation: dissolve 1 cube in 400-600ml of cold drinking water and enjoy (1 serving).
→ Natural fruit and plant extracts
→ Valuable vitamins C/B3
→ Without sugar – suitable for people with diabetes
→ Free from preservatives
→ Only 4 or 5 calories per Microdrink
→ Low caffeine content (≤ 5mg/100ml drink)
→ Store in a dry place away from heat and light.
→ 98% less CO2 and plastic compared to drinks in 500ml plastic bottles. Learn more.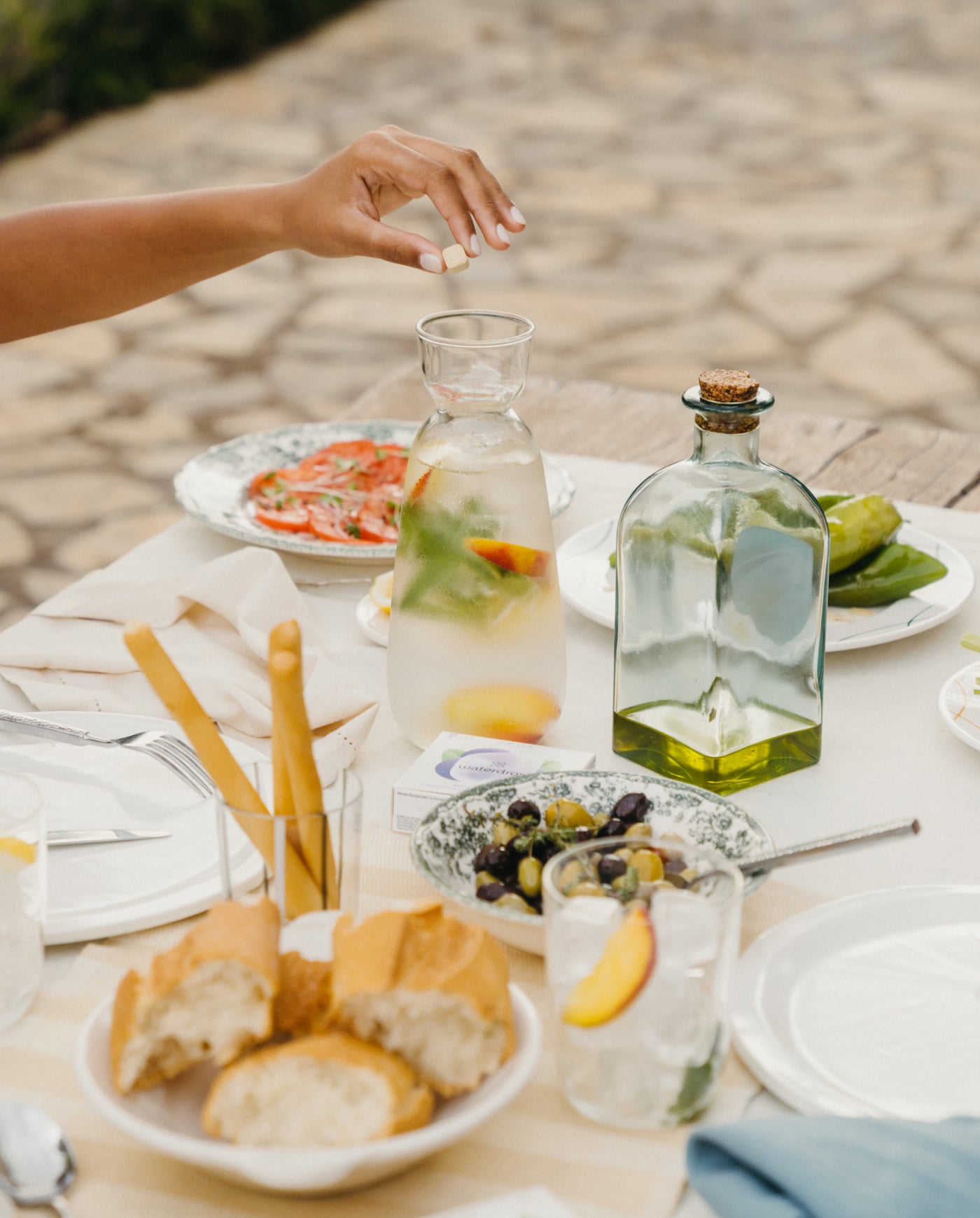 HOW DOES WATERDROP® WORK?
Water. Drop. Enjoy!
A waterdrop® Microdrink is a small, sugar-free cube that adds a burst of fruity flavour to your water in just 3 easy steps:
Dissolve the cube completely
Enjoy your refreshing drink right away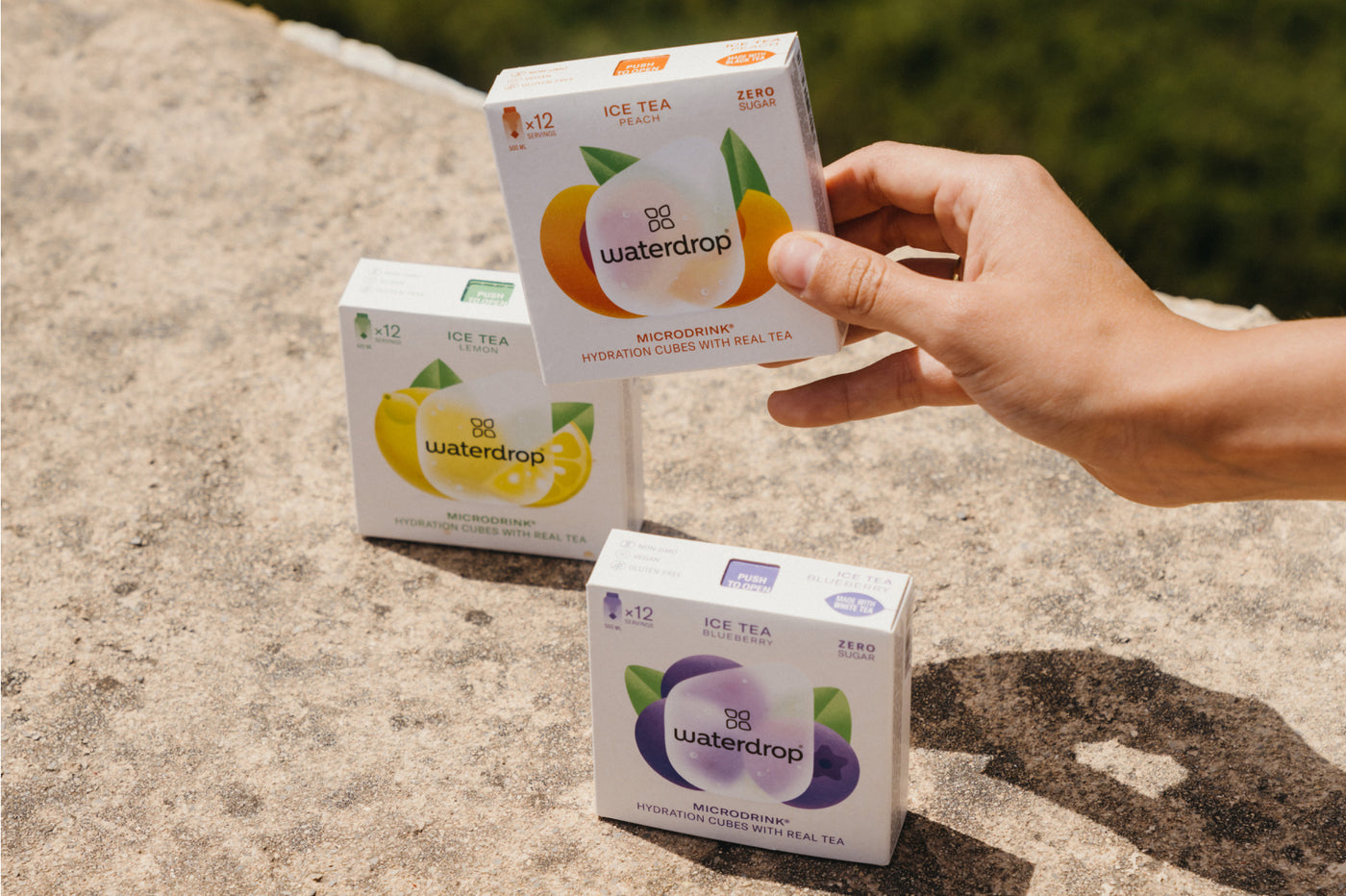 A double pack is always better than one!
Double up on your favourite flavour with this ICE TEA Twin Pack. Regardless of what team you're on – LEMON, PEACH or BLUEBERRY – take advantage of this set and hydrate yourself in double time wherever you are (and whoever you're with).